The singer Britta Rex presents with her powerful voice and a lot of energy her own compositions and arrangements of rather unknown classics of jazz and pop history. With great curiosity she travels the world, collects stories and draws from a colourful musical wealth of experience while composing. The freedom, the depth and the complexity of jazz has always fascinated her. She makes use of different genres and mixes cross-stylistic elements and colours. Intelligent jazz songwriting combines complex harmonies and unconventional melodies with her own lyrics in English, German or in fantasy languages. Musical influences from artists such as Joni Mitchell, Tom Waits, Maria Joao, Rhiannon, Norma Winstone have inspired Britta Rex as a singer and can be found in her music. Especially the intensive occupation with improvisation and the collaboration with Rhiannon (Hawaii, USA) in 2018 have influenced her a lot.
Britta's music creates a space in which the audience can lean back and relax and at the same time be challenged. The instrumentation is pure. The sound is acoustic and timeless. The current band with Edward Filipp on drums, Christoph Münch on piano, André Neygenfind on double bass impresses with its joy of playing, communicative musicality and gripping grooves. And Britta naturally uses her voice instrumentally and experimentally in inspired scat improvisations. She does all this with deep feeling and with great naturalness. At the moment the third album is in the works with new compositions and arrangements for jazz quartet plus string quartet. Instrumentation: Britta Rex – vocals, André Neygenfind – bass, Edward Filipp – drums, Christoph Münch – piano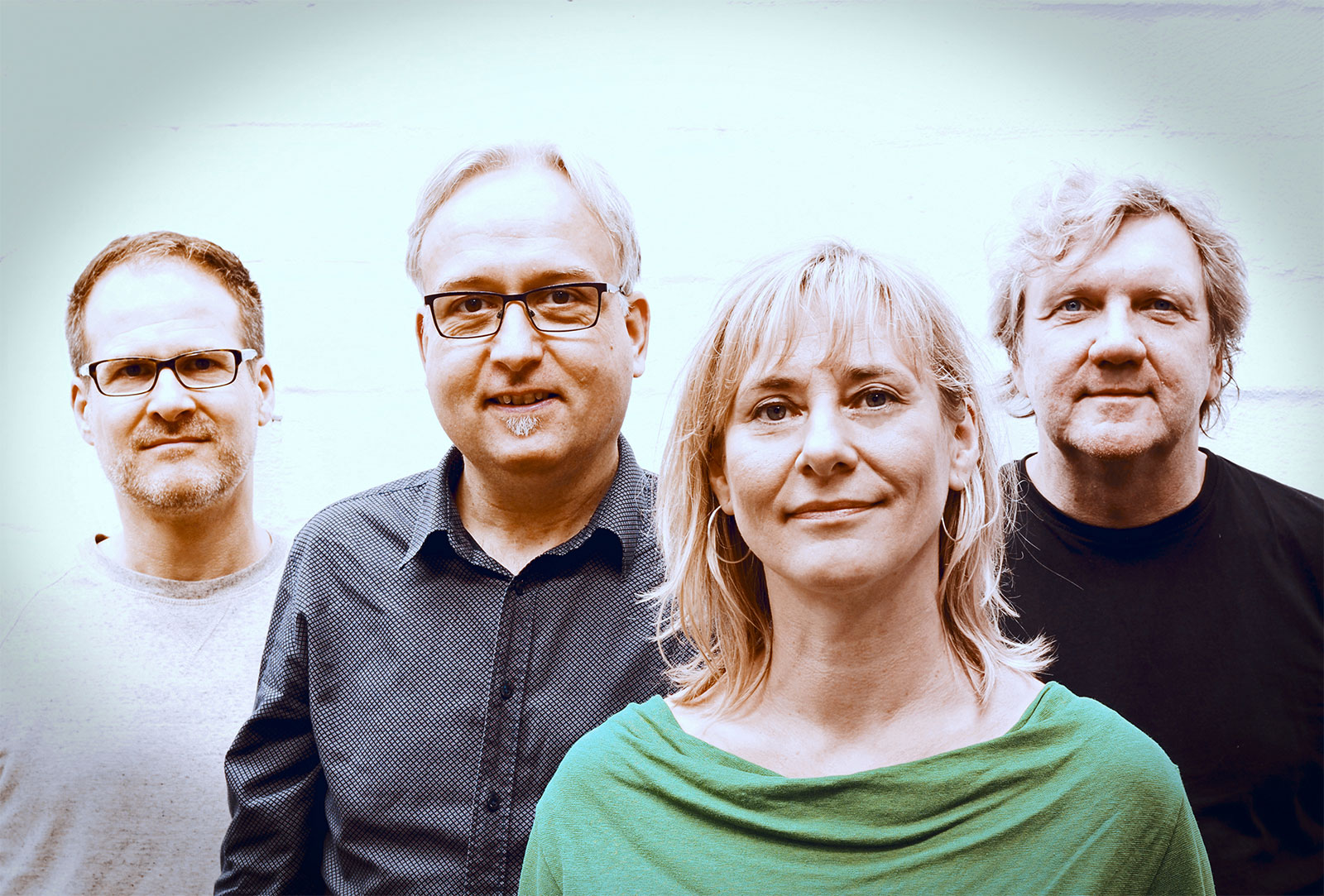 VoiceSistas – A cappella Improvisation
MÉLANIE GERMAIN – BRITTA REX – LINDSAY LEWIS Three singers who have come together to pursue a shared passion, vocal improvisation! With great joy of experimentation they explore the limits of their vocal expression and create songs, sound collages or even very abstract sound structures. Sometimes humorous, sometimes lyrical, sometimes groovy and then again completely free in the metre, music happens out of the moment. Whether with words or just sounds, this music goes to the heart and reaches the listener directly. Something you should not miss live!
Stimmorchester (H) – Vocalimprovisation
What happens when professional singers from the Hannover jazz and pop scene join forces and combine their creativity and vocal power in an innovative joint project? With open ears and a keen sense of intuition, the 8-10 singers of the Hannover Voice Orchestra explore the various possibilities of vocal improvisation. Without notes or fixed arrangements they create in their concerts sound art works and improvisations from the moment. Thus, free of compositional scaffolding and regardless of musical genres, they create pieces of music of different colours. New every time, different every time. Circle Songs are transformed into free improvisations and spontaneous voice experiments, weird clusters dive into floating harmony sequences or end in an ad hoc arrangement of a well-known melody. The voice is not only used in a conventional vocal way, but also in a rhythmic-percussive, noisy and onomatopoeic way. The individual expression of each person always remains interwoven with the jointly created whole. The soloistic power is absorbed by the collective.
In its performances the ensemble impresses with spontaneity and changeability, sets images, poems or stories to music and likes to involve the audience… The ensemble has already performed at the Jazzwoche Hannover, at the WinterJazz Brelingen and together with Peder Karlsson (formerly The Real Group) at the TIN (The Improv Night) Festival in Düsseldorf. Further highlights were a performance at the final concert of the International A Cappella Week Hanover (with the New York Voices, among others), at the Kurt Weill Festival Dessau and at the Leipzig Symposium for Children's and Youth Voice. Cast: Anja Ritterbusch, Claudia Burghard, Britta Rex, Lara Lübbe, Karin Grabein, Joachim Rust, Friedemann Petter, Linus Kasten, Martin Jordan, Victor Visotska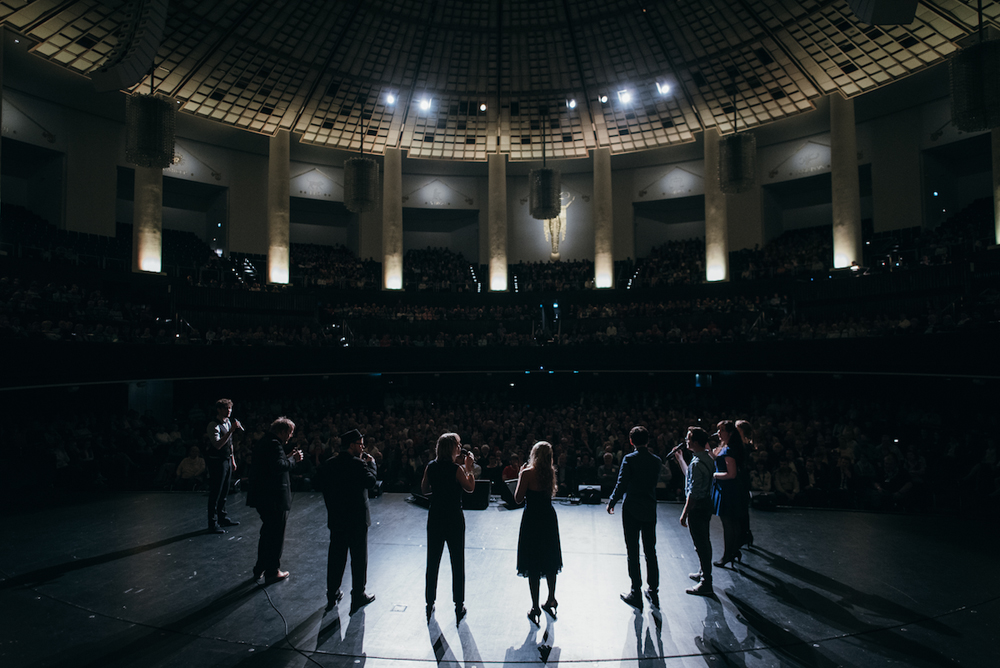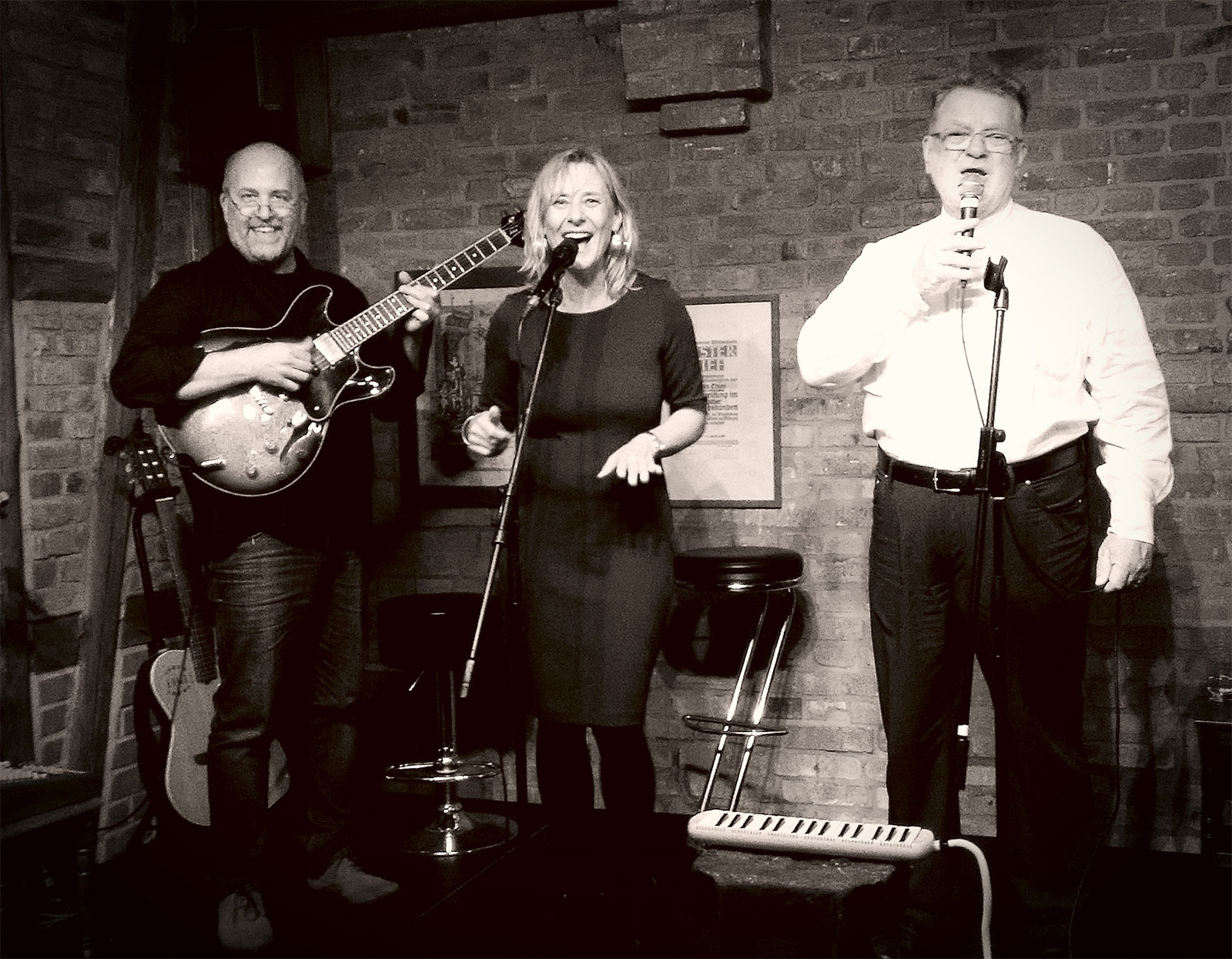 Britta Rex and Erwin Kühn met in 1996 and worked together in various bands, from concert jazz (TRIO ROYAL) to sophisticated light music (JAZZ APPEAL). Both have a broad musical spectrum and seem to understand each other blindly due to their long collaboration. They have been playing together as a duo since 2004. In March 2006 they were invited to the 2nd International Duo-Competition in Völklingen, where they reached the final round and were among the prize winners of the competition. The duo's programme consists of specially arranged compositions from the fields of jazz, pop, Latin, groovy pieces and ballads, with room for improvisation. The two are happy to invite guests to join them. For 3 years they have been on tour with Bernd Rauschenbach and a reading concert programme.
"The nonsense called love" – a reading concert! The very first story in the world, that of Adam and Eve, was about love, and since then the poets have never missed an opportunity to sing about love, be it its beautiful or its painful sides. Heart and pain – this rhyme runs forever through love poetry. Britta Rex (vocals), Erwin Kühn (jazz guitar) and Bernd Rauschenbach (voice) look at the sides of love that do not rhyme. They take a look at the curious and bizarre absurdities, the mischief, the madness that love sometimes brings about. Poems and German or German-translated jazz and pop pieces by Cole Porter, Kurt Schwitters, Carlos Jobim, Udo Lindenberg, Paul Simon, Goethe, Drafi Deutscher and Kurt Tucholsky, among others, can be heard. Sometimes romantic, sometimes touching, sometimes exciting, entertaining and sometimes weird…